There are many items on the checklist of an HR Professional when welcoming a new starter to your organisation. The way new employees are treated during their On-Boarding also sets the tone for their entire lifecycle, so making the process as smooth and simple as possible really makes a difference.
Ensuring that you have all the necessary paperwork in place when carrying out this procedure manually can be a challenge that leaves you open to mistakes with important documentation being missed.
Adopting the latest HR software with automated On-Boarding and Self-Service functionality makes this entire part of the lifecycle seamless for both HR Professionals and employees. Not only does it save all parties involved a considerable amount of time, it will also ensure that all the necessary information is captured and accounted for. Self-Service accessibility also empowers employees to be able to take control of their own personal information.
The second infographic in this series illustrates the potential time and cost savings available when using automated Human Resource Management Software.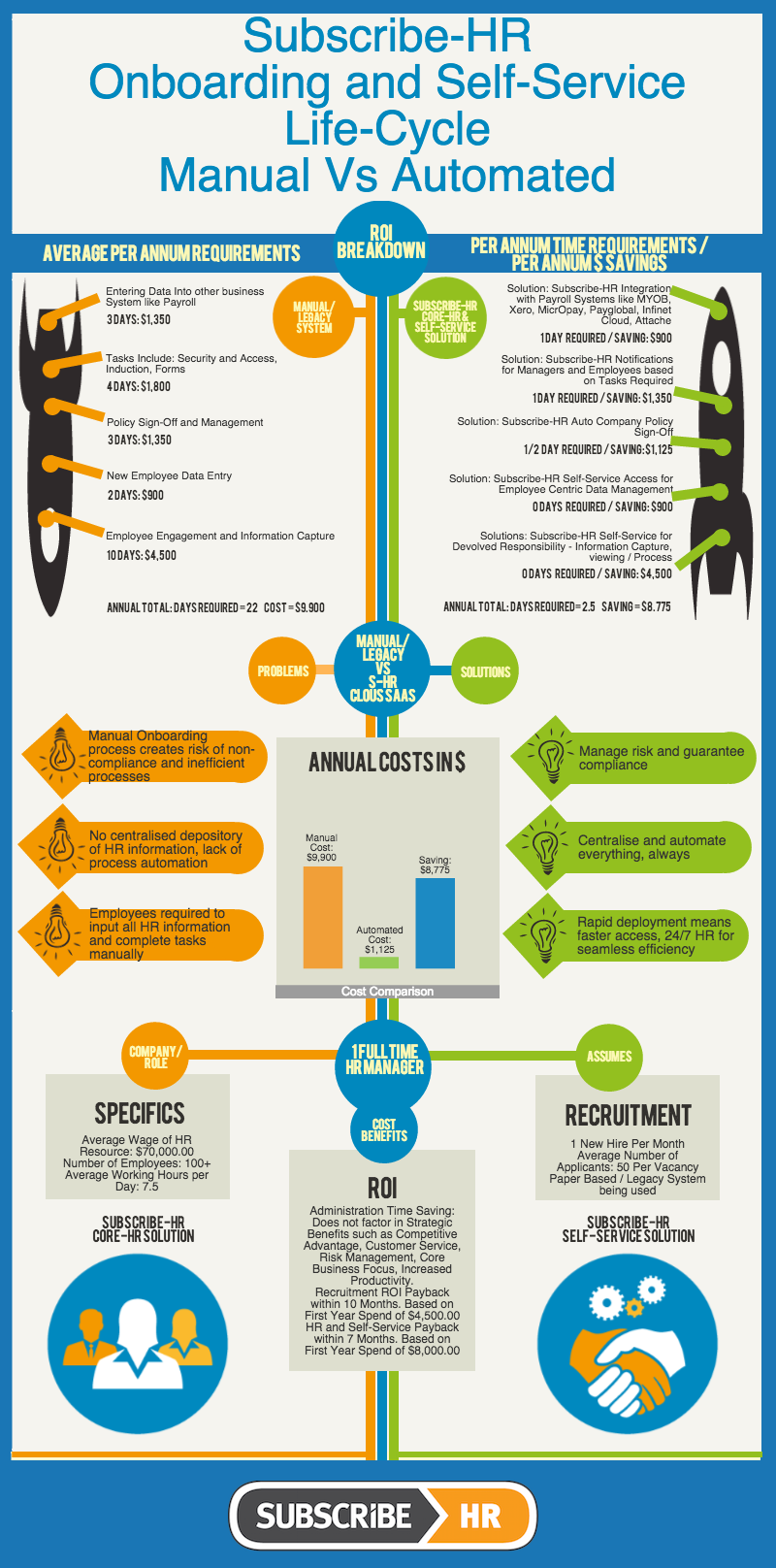 If you would like to learn more about Subscribe-HR's Self-Service solution, there is a wealth of information on our solutions page.
Alternatively, the beauty of Cloud based software is that you are able to try before you buy, and all from the comfort of your own desk. If you would like to experience Subscribe-HR's Human Resource Management Software for yourself, including the ability for you to customise your system right from the outset, then you can sign up for your obligation free 7 day trial below.