For those of you not already familiar with it, The HR Certification Institute recently released an interesting and inspiring book titled 'The Rise of HR: Wisdom from 73 Thought Leaders.' The book is an anthology of perspectives which highlight the key themes confronting business and HR professionals in enabling the growing trend of people as the primary driver of organisational success. The book is an essential read for HR professionals and business leaders who want to help shape the future of the workplace as it transitions through one of the most transformative moments in the history of HR.
The Rise of HR contains a lot of wisdom from a wide array of individuals with a broad range of experience. However, two main themes are prevalent and will inevitably be the headline acts of the future of HR and they are engagement and data analytics.
The Transition From HR Process To Employee Experiences
As the lives and experiences of individuals are transformed by technology outside of work, many of the ways that individuals behave and are treated as consumers will filter through into the workplace environment. If big brands are able to harness the power of data, technology, interactivity and customer service to create incredible customer experiences that make you want to keep going back for more, the question will be asked - why isn't it possible to do the same internally?
Technology makes it possible to ensure personalisation, feedback, transparency, and adaptation in real time for consumers. The norm is fast becoming that systems recognise individuals and create uniquely tailor-made experiences based on previous behaviour and preferences. Not only that, consumers are now able to participate in the design and improvement of programs, solutions and apps that affect them, as well as giving feedback or asking questions in in real time. That then raises the question about whether HR systems, programs and processes are aligned with these types of experience? If individuals are able to have one type of technology enabled, personalised and empowerd experience outside of work, then why can't they have the same type of experience in the workplace?
HR's recent endeavours have been all about process efficiency through standardisation, outsourcing and globalisation, as well as manager and employee self-service. The aim of these efficiencies was so that HR Professionals could focus on more strategic issues as well as having the time to actually connect with employees on a personal level. However, the unintended result of this era of efficiency is the employee experience in the workplace - or lack thereof.
While HR processes became more automated and efficient, the experience that is delivered to the the employee, who is essentially the end user, or customer, often leaves a lot to be desired. If you look at what individuals experience as a given on retail platforms, there are light years between where HR is currently at, and what the marketplace has already created. If you think about where this level of customer experience is likely to go in the next few years it is safe to say that there's a lot of scope for improvement within organisations.
As an example, a new employee needs to get a laptop and logins from IT, a security card, benefits and payroll paperwork from compensation, onboarding from learning and development, as well as a welcome from their manager. If you view this process from a customer experience perspective, HR needs to be thinking about a customised, holistic and integrated onboarding experience for each individual. This should include the opportunity to socialise with other new hires and share questions and answers. The same can be said of employee exits, which often generate a disparate array of disparate tasks for Managers and HR Professionals and aren't always handled well.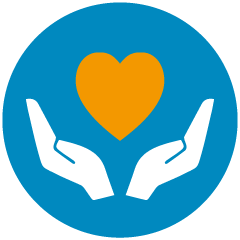 The Need To Reimagine How HR Is Done
The real future potential for HR lies in combining big data and analytics with employee experience. Technology will make it possible to anticipate what employees want and need. By adopting the agile methods of the future, HR Professionals will have less requirement to be subject matter experts and rather, will be more likely to step into the role of custodians of the employee and manager experience.
No matter which way you look at it, the pathway to creating this type of workplace won't just come from extending existing HR practices. It will take a complete reimagining of how workplaces operate, how business processes - including HR - run, and how the core of the enterprise is integrated with the capabilities of each individual professional that forms a part of the organisation as a whole.
HR Professionals can rise to the challenges present in today's workplace by using the tools that are available to create environments that are more effective and enjoyable for employees. We all want to feel like we matter, and that we really do have a say in the things that matter to how we experience our lives in the workplace. Advances in technology and the ability to harness data to enhance employee experience creates a wide open space of exciting possibility for the future.
In the current climate, HR's role is to capture the incredible wealth of data and insight about talent, and harness that information to shape both the future of the organisation, as well as the future of each individual who works there. It is possible to create an environment that cultivates talent by creating opportunities for individuals to learn, adapt, lead, and innovate in a workplace that is interactive and transparent.
With a focus on analytics and employee engagement, HR has the power to become the transformative force that shapes the future of work.
Want to stay in the conversation about the future possibilities of work and the role HR can play in transformation? Make sure you subscribe to the Blog!