Our capacity to analyse HR data is, like most other aspects of the workplace, undergoing continuous transformation and maturation. That change can be illustrated in the trajectory from 'descriptive' to 'predictive' analytics, and word on the street is that this process will eventually become 'continuous' analytics. Predictive HR analytics is tending towards the mainstream, with more organisations using statistics or data mining techniques to create insights that will support their decision making. The Deloitte Human Capital Trends Report 2018 showed that 70% of their respondents are in the midst of major projects to analyse and integrate people data into their decision making. So for more businesses it is becoming true that they are breaking the wall between descriptive and predictive analytics.
Even the name assigned to data analysis in HR is in transition, with 'workforce analytics' the current prevailing definition. Workforce analytics is the approach of measuring the behaviours of people (candidates, employees) and analysing them to improve people and business performance. This is done by analysing people data using statistical methods and software in order to make better workforce decisions. Tom Haak, director of the HR Trend Institute describes how workforce analytics can benefit an organisation over on the Analytics in HR website:
Make better hiring decisions by predicting candidate success.

Prevent talent from quitting their job by predicting employee turnover.

Test which employee policies are effective – and which ones are not.

Identify and quantify work accident risk.

Analyse future workforce need.

Optimise the employee experience.

Link HR actions to business outcomes.
When workforce analytics are done well, it's not only the business that benefits. Candidates and employees can also benefit. They can, for example:
Generate a better fit between their wishes and needs and the organisational demands.

Develop themselves and utilise their potential better.

Use learning solutions that are tailored to their actual performance.

Get granular feedback that can be used to improve performance.

Be enabled to contribute more to the objectives of the organisation.
Top Workforce Analytics Trends in 2019
Workforce analytics relies on up-to-date employee data, transparency, and buy-in from the employees themselves. Haak outlines the top trends in workforce analytics to keep track of in 2019.
From one time to real-time: A one-time effort is nice, but it might be more beneficial to develop ways to gather more regularly and maybe even real-time feedback from candidates, employees and other relevant groups.

Pulse surveys can also be easily connected to the important "moments that matter" for the employee experience.

Continuous real-time mood measurement. Innovative solutions in this area are still scarce, especially if you want to measure in a passive non-obtrusive way.

From people analytics to workforce analytics:

Currently, the general opinion seems to be that people analytics is a better label than HR analytics. Increasingly the workforce is consisting of more than just people. Robots and chatbots are entering the workforce. The first legal discussions have started about who is responsible for the acts of the robots? If we're also analysing robots, we're moving from people analytics towards workforce analytics. Robot productivity is a nice domain for HR to claim.
More transparency: This overview of workforce analytics trends cannot be complete without a reference to GDPR. GDPR is fuelling a lot of positive developments, one of them being a lot more transparency.

More focus on productivity:

Another approach is to focus more on increasing the productivity of the existing employees, instead of hiring additional staff, and on improving the selection criteria. Using workforce analytics, you can try to find the characteristics of top performing people and teams, and the conditions that facilitate top performance. These findings can be used to increase productivity and to select candidates that have the characteristics of top performers. When productivity increases, you need fewer people to deliver the same results.

What is in it for me:

A lack of trust can influence many workforce analytics efforts. If the focus is primarily on efficiency and control, employees will doubt if there are any benefits for them. Overall there is a shift to more employee-centric organisations, although sometimes you can doubt how genuine the efforts to improve the employee experience actually are.

From individuals to teams to networks: Most workplace

practices are still very focused on the individual. Workforce analytics can help to improve the way teams and networks function in and across organisations. The rise of Organisational Network Analysis is one of the promising signs.

Cracks in the top-down approach:

The tendency to implement changes top-down, is still common. We like uniformity and standardisation. In our central control room, we look at our dashboard, and we know we need to act when the lights are turning from green to orange. HR sometimes finds it difficult to approach issues in a different way. Performance management is a good example. Changing the performance management process is often tackled as an organisation-wide issue, and HR needs to find the new uniform solution.

Ignoring the learning curve:

As predictive analytics seems to be the holy grail, many HR teams want to jump immediately to this level. Let's skip operational reporting, advanced reporting, and strategic analytics. We can leapfrog, ignore the learning curve, and jump to the highest level in one step. For many teams, ignoring the learning curve does not seem to be a sensible strategy. Maybe it is better to learn to walk before you start to run.

Give us back our time:

By simplifying the process (no mandatory meetings, no forms, no review meetings, just one annual rating to be submitted per employee by the manager), HR could give back many hours to the organisation – to the relief of both managers and employees. Big HR systems generally promise a lot. But before the system can live up to the high expectations, a lot of work needs to be done. Data fields must be defined. Global processes must be standardised. Heritage systems must be dismantled.

Too high expectations:

The expectations of workforce analytics are often too high. Two elements must be considered. In the first place, human behaviour is not so easy to predict, even if you have access to loads of people data. Even in domains where good performance is very well defined and where a lot of data is gathered inside and outside the field, as for example in football, it is very difficult to predict the future success of young players.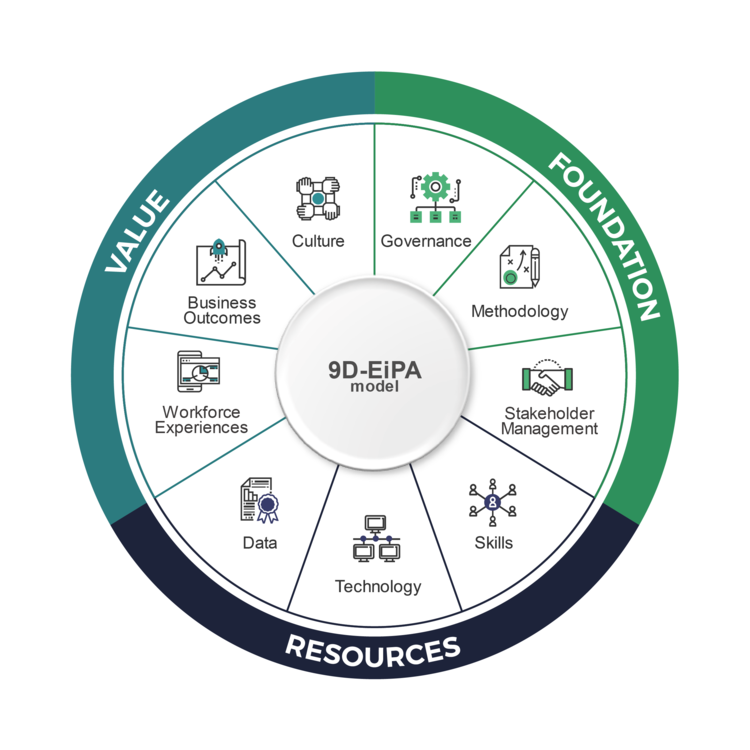 Dimensions for Excellence in HR Analytics
Jonathan Ferrar, Co-founder & CEO, Insight222 shares his perspective on workforce analytics on My HR Future.
Foundation: The foundational aspects of people management revolve around having the right elements in place up front to enable success in the future before the work becomes too complex.

Governance: Having the right structures in place to help with data standards, ethics and privacy and the selection of projects and analytics work will ensure you have a greater chance of being successful. Start with the end in mind and set yourself up for success.

Methodologies: Starting with the business challenges that are most important and then managing work and projects once you know 'why' you are doing it will help you get more from analytics. This dimension focuses on what methodologies are most important to provide simplicity and avoid confusion.

Stakeholders: Understanding the people, functions and groups that are most important and communicating regularly, appropriately and with clarity will ensure greater impact and value. There are seven types of stakeholders that we recommend in the EiPA model to focus on.

Resources: The resources that are needed to develop solutions and deliver impact from people analytics are people (or skills), technology and data.

Skills: Understanding the people you need to deliver credible results means ensuring that you have access to skills in several areas - in fact there are Six Skills for Success. These may be built in your team, sourced from elsewhere in the business or hired on an 'as needed' basis from outside of your company.

Technology: Sourcing, deploying and using technology for analytics is complicated by the fact there are literally thousands of vendors. Your technology needs will be across visualisation, business intelligence, statistics, machine learning and AI amongst others. They will include both hardware, software and delivered on premises, 'as a service' or as a hybrid. The approach here is to recommend those categories of technology to focus on by understanding what your needs are, rather than focusing on 'the next shiny thing'.

Data: Knowing, using, integrating, managing and securing people and business data is essential if anything else is going to be done at all. This dimension is important to understand standards, security, data options and what you need to answer your most pressing challenges. It also covers the need to focus on internal and external data sources and how to analyse your situation and decide what additional data to gather to improve your analysis.

Value: The value you derive from your people analytics activities will be determined by those with whom you interact.

Workforce Experiences: Deploying analytics solutions with the ultimate benefit of the workforce is the most satisfying part of people analytics. This dimension of the model focuses on understanding your appetite and ability to focus analytics on those that benefit the most — the employees/workers and managers themselves — through personalisation, recommendation algorithms, the consumerisation of HR and democratisation of data to managers. As an example, Nielsen offered analytical value not just in financial terms, but by highlighting the benefits of career change to employees and sharing a video about what, how and why attrition analytics matters.

Business Outcomes: Delivering insights through effective people analytics will ensure your executives and leaders are informed with insights to make decisions. These insights can be about productivity, cost optimisation or revenue enhancement. Whatever they are this dimension ensures that the business will gain organisational benefit from people analytics in the future.

Culture: Deploying analytics is easier and more impactful when the culture of HR and the organisation overall is receptive to analytical insights. How to strive for a strong analytics culture is important and most often requested.
HR Technologists of the Future
Finally, over on the HR Technologist, they've shared a great overview of the essential skills that HR technologists of the future will need. As technology, data and analytics become a 'continuous' and wholly integrated part the workplace, HR professionals will need to ensure they have some dexterity across these disciplines listing the following essential skills in preparing for the future of work:
Connect HR Decisions to Business Outcomes:

Technology investments are increasingly being reviewed through a critical lens, with overall business impacts and financial goals top of mind for the CHRO and CEO. The HR Technologist's core focus will no longer be limited to HR and workforce planning, but the effects these forces have on the entire organisation.

Data Based Reasoning and Innovation: Every day, we are producing more and more complex data from which to draw insights. All those processes we implement to hire, onboard, develop, retain, compensate, etc have created volumes of data. But this is just the beginning. Consider the Internet of Things, which tracks everything from the temperature of the office air conditioner to the movement of employees by monitoring automated room light activations. HR Technologists will need to find novel ways to funnel and interpret this information effectively. Being able to pull out the most important details from increasingly bigger and more complex data sets in order to make informed decisions will have a strategic value to the business.

Social Intelligence: HR has too often been focused on the individual, as evidenced by how we make decisions when considering hiring, performance, development, or compensation. Businesses function best when the dynamics of teams - both within teams and across teams - are optimised. But technology continues to change the nature of collaboration, and there are more remote workers than ever before. Even today, effective collaboration is no longer bound by office walls or city limits. Virtual communication tools will continue to make face-to-face interactions even less prevalent, and face-to-screen time will dominate.

Creative Problem Solving: With the future changing so rapidly, creativity and an inquisitive mindset are needed to find the right solutions to complex business problems. A willingness to delve deep into data must be paired with creative ways to gather all the information needed, whether it be surveying stakeholders, using the latest software, or developing a new machine learning algorithm.
Every year, a handful of well researched reports about HR and the changing nature of work are published. We understand that you don't always have the time to read multiple 100 page reports, even if they're full of great intel that you need to know about. That's why we've done the hard work for you and summarised the highlights from the most recent version of the most relevant reports for HR Professionals. If you want to get your hands on the important HR metrics, statistics and trends that you need to stay on top of throughout 2019 and into the future, this White Paper contains them all. Simply click on the button below to access the report.
Image Credit: My HR Future - Nine dimensions for excellence in people analytics.