Integration to Provide Secure Single Sign-On, Directory Integration, and Multi-Factor Authentication for Subscribe-HR Customers.
Press Release Details



Sydney, New South Wales, Tuesday, April 11th, 2017 – Subscribe-HR today announced its partnership with OneLogin Inc., the identity management provider bringing speed and integrity to the modern enterprise. This integration partnership formalises Subscribe-HR and OneLogin's joint commitment to providing a secure and seamless experience for all e-Recruitment, Core-HR and Pi (π) Performance Management end users and administrators.
OneLogin is the industry's fastest, easiest, and most secure solution for single sign-on (SSO) and enterprise identity management. OneLogin benefits for Subscribe-HR customers include centralised directory integration across multiple SaaS platforms and real-time access changes to Subscribe-HR when users join or leave the company. Users will be able to access the Subscribe-HR system and a wide range of applications directly from the OneLogin portal via secure single sign-on.

The benefits of this integrated solution include:

A. Efficiency: Streamlining of the login experience for New Users
B. Productivity: Reduced Departmental Administration with user set-up automation
C. Risk Management: Increased Security for New and Old User based on standard
OneLogin functionality listed below.
D. Customer Service: One access-point and password for all applications.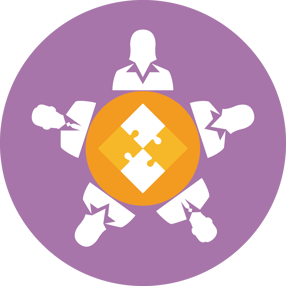 OneLogin offers a free subscription for Subscribe-HR customers that includes the following capabilities:

• Secure Single Sign-on (SSO): OneLogin uses SAML 2.0 to sign users into Subscribe-
HR applications, eliminating the need for a user to create or remember usernames and
passwords. It is a simple 1-click login process.
• Multi-factor Authentication: OneLogin provides an extra layer of protection with
OneLogin's free smart phone app, SMS support, or pre-integrated third-party solutions
from RSA, Google, Symantec, SafeNet, Duo Security, VASCO, and others.
• External Directory Integration: Import users into Subscribe-HR applications with
OneLogin's zero-config Active Directory Connector that can be installed in minutes - no
server restarts or firewall changes required. OneLogin also supports LDAP directories,
and G-Suite (Google Apps).
• Real-time Application Usage Auditing: Verify that users can access only the apps they
should, thanks to OneLogin's real-time event streaming to popular SIEM systems such
as Splunk, ELK, Sumo Logic, and more.

Creating secure, collaborative cloud services is critical in today's business environment," says Mathew French, Executive Director at Subscribe-HR. "OneLogin and Subscribe-HR help enable a secure cloud ecosystem by facilitating new employee on-boarding," he adds. "So now, when you hire someone, Subscribe-HR and OneLogin instantly start working together to make this process efficient and secure. New employees can be granted access immediately when they are hired and are automatically deactivated at retire."
Download a PDF Version of the Press Release below,
About Subscribe-HR
Subscribe-HR is Australia's leading provider of cloud-based Talent Management, e-Recruitment and Core Human Resource Management Software-as-a-Service Solutions, for medium-sized enterprises. The solutions have been specifically designed to deliver unbeatable features, flexibility, business benefits and freedom. No complexity or hard costs. Choose only the solutions your organisation needs and pay based on the size of your business. If you would like to learn more indepth information about Subscribe-HR, visit: www.subscribe-hr.com.au, Twitter, or LinkedIn.
About OneLogin
OneLogin brings speed and integrity to the modern enterprise with an award-winning SSO and identity management platform. Our portfolio of solutions secure connections across all users, all devices, and every application, helping enterprises drive new levels of business integrity and operational velocity across their entire app portfolios. The choice for innovators of all sizes such as Condé Nast, Pinterest and Steelcase, OneLogin manages and secures millions of identities across more than 200 countries around the globe. We are headquartered in San Francisco, California. For more information, visit www.onelogin.com, Facebook, Twitter, or LinkedIn.

Subscribe-HR Media Contact:
Mathew French
1300 543 544
mathew.french@subscribe-hr.com.au

OneLogin Media Contact:
Dan Rampe
OneLogin
415-530-2804
daniel.rampe@onelogin.com
Marie Williams
Coderella
415-689-4029
press@onelogin.com