Every year, EthicalJobs hosts the Not For Profit People Conference in its home town of Melbourne; the biggest event of its kind in Australia. The conference provides an opportunity for NFPs, social enterprise and local councils to explore best practice in attracting, managing, training and retaining people in these sectors. The EthicalJobs platform was created almost ten years ago to promote businesses and jobs that contribute to a more equitable, more just or more sustainable world. With the rise of public awareness about the ethics (or lack thereof) in certain market segments, a shift to more purpose and values driven economic choices is underway. Every year, more businesses are transitioning to (or being started with) the mission of creating a more equitable, just and sustainable future. We've witnessed an increase in these types of businesses here at Subscribe-HR. In fact, an increasing proportion of our customers operate in the NFP, social enterprise or local council segments, and we recognise the importance of supporting these businesses. That's why we've signed on to support the Not For Profit People Conference this year.
Why Ethical Jobs and the Not For Profit People Conference?
Almost a decade ago, EthicalJobs noticed in appetite amongst Australians for work that makes a difference. However, at that time there were scarce resources available to find those types of jobs. This was the inspiration for the founders: 'to bring together people and organisations with a passion for sustainability and justice, to provide resources to help people find a job (or volunteer role) that makes a difference, and to help organisations with a social or environmental mission to find the best staff they possibly can.'
Serving NFPs, Social Enterprise and Local Councils
Here at Subscribe-HR, we service over two thousand Employees (and growing) that work in the not-for-profit space. We work with many organisations to provide them with access to our HR software at a price (and with pricing structured in a way) that gives their Employees access to the latest technology, but doesn't blow their budget. These are a few of the companies we work with:
In addition to serving those NFPs, we support thousands more local council Employees to serve their community.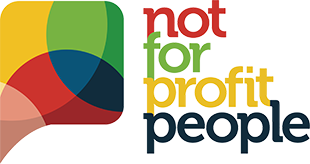 Share the Love and Attend the Conference
If you work for an organisation that aims to make a difference, to make the world a better place, are you attending this year's NFPP conference? They've got a great ticketing offer - every third person attends for free. That's a great deal, and a good excuse to convince the controller of your organisation's purse strings to let you and two of your colleagues attend.
Special Pricing For NFPs
Here at Subscribe-HR, we offer special pricing to the not-for-profit sector upon request. So, if you're an NFP and you're ready to start your digital transformation by kicking paper forms and spreadsheets to the curb, consider this offer: use our Employee Onboarding Software for FREE, PLUS send us your forms and and we will convert them from paper to digital at no charge.