We recently discovered a fantastic article on LinkedIn that outlined 70HR Metrics you should be measuring in your business. One of our most popular blog posts ever is a 2013 post 'Key Metrics You Need in Your HR Reports,' so after stumbling upon this great article, we thought we'd do a 2017 edit to keep you up to date with HR best practice. What was also interesting in this article is that the author has offered for free, a breathtaking array of excel spreadsheets related to all manner of calculating, tracking and reporting HR metrics. Very generous, very useful AND in 2017, a total waste of time AND money (money that you would pay an employee to input and update the information to provide results for all the metrics). You might think that is a pretty mean thing to say, but having said this before, I'm going to say it again. If you're still using excel spreadsheets to calculate your HR metrics or manage your HR processes, you're living in the dark ages AND wasting precious time AND money. Today's HR platforms give users the capacity to access these types of metrics at the click of your mouse – no updating of spreadsheets required. There. I've said it, now let's take a look at the categories of key metrics you need in your HR reports – 2017 edit.
Just because we don't support the use of excel spreadsheets to calculate HR metrics (after all, we've built our business on helping other businesses say goodbye to using excel for HR), doesn't mean we don't think that the LinkdIn article isn't a fabulous piece of work. If you want to dive into the details you can scroll to the bottom of this Blog for a link to LinkedIn. But first, here are the highlights that we've put together for you.
HR Costs
This is an obvious and crucial metric that enables you to understand the value and ROI of your HR team. Use the following two metrics to get crystal clear data on the value of your HR investment.
HR Cost per Employee.

HR Cost vs Revenue.
HR Responsiveness
Are you clear on how efficiently your HR team responds to issues? If not, here's what you need to measure:
Average Response Time (ticket open with HR).

Average Resolution Time (ticket open with HR).
Issue Management
How well does your HR team manage complaints and issues? What is the cost to your organisation of those issues not being managed effectively and efficiently? Consider these metrics:
HR Complaints by Category.

Average Complaint Resolution Time.

Legal CostsLegal costs related to HR issues.

Settlement Costs and Penalties.
Recruiting
Recruitment ROI are a pretty well understood and easy to calculate bunch of metrics, but just in case you're unclear, run through this checklist and make sure you've got them covered off in your reporting:
Cost per Hire.

Hiring Cycle Time.

Hiring Fill Rate.

Offer Acceptance Rate.

Average Performance of New Hires.

Voluntary Termination Rate in First Year.

Involuntary Termination Rate in First Year.

First Year Turnover Cost Rate.

Manager Satisfaction with New Hires.

Manager Satisfaction with Recruitment Process.

Employees Recruited from Key Competitors.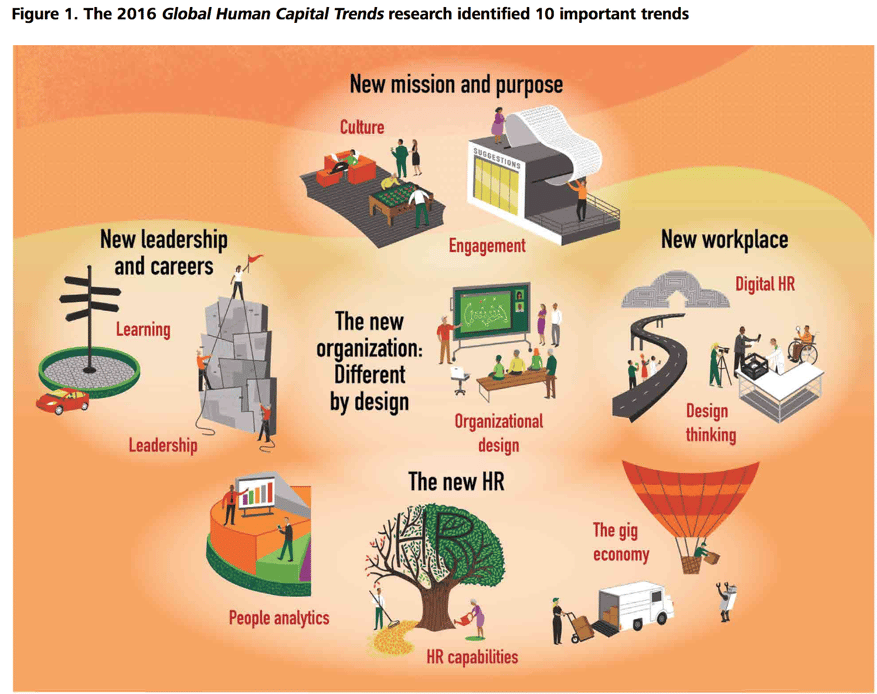 Productivity
Everybody's favourite set of metrics are about employee productivity. After all, the leadership team always wants to know how much bang they're getting for their employee investment bucks. Are you measuring these critical productivity metrics?
Revenue per Employee.

Profit per Employee (PPE).

Profit per People Dollar.

Average Days Absent.

Salary Increase vs. Revenue Increase.
Performance Management
Managing employee performance is an ever-evolving beast and historically used metrics are changing fast. With today's real-time, transparent employee feedback solutions, you can glean a very detailed and real-time view of how well your employees are performing from a cultural perspective. Here's how to identify your problem areas so that you can mitigate those risks.
Average Performance Rating.

Problem Employee Rate.

Rehabilitation Rate for Problem Employees.

Termination Rate for Problem Employees.

Average Cost to Terminate Employee.
Costs
Keeping on top of costs and doing less with more is the modern HR Professional's mantra. How is your HR team managing your organisation's costs?
Average Salary (by job level).

Salary Deviation (by job level).

Cost of Benefits as a Percentage of Salary.

Cost of Benefits as a Percentage of Revenue.
Key Employees and Star Performers
Have you clearly identified the key people in your business, and ensured that you've done everything in your power to keep them? Here's a way to find out what your employees are thinking and whether they're likely to leave…
Key Employee Satisfaction Rate.

Key Employee Retention Rate.

Key Employee Cost Rate.

Key Employees Eligible for Retirement.

Bench Strength.

Key Employee Turnover by Reason.
HR Pipeline
How well does your HR team manage your pipeline and succession planning? Are you tracking these metrics?
Employee Salary by Level.

Number of Employees by Band.

Employee Productivity by Position.

Employee attrition by Level.
Employee Retention
How good at you at retaining employees overall – not just to start performers? Retention issues are a clear indication that there's something rotten in Denmark.
Involuntary Termination Rate.

Voluntary Termination Rate.

Average Retention Period.

Employees Eligible for Retirement.

Employees Eligible for Early Retirement.

Average Tenure.

Voluntary Termination By Reason Code.
Employee Satisfaction
A great way to head off retention issues before they arise is to monitor employee satisfaction regularly.
Job Satisfaction.

Compensation Satisfaction.

Opportunities for Advancement.

Training and Development Effectiveness.

Net Promoter Rate.

HR Department Satisfaction.

Management Effectiveness.

Clarity of Company Vision.

Equal Opportunities.

Work / Life Balance.

Employee Commitment Index.

Market Opportunity Index.

Employee Complaints.

Employee Lawsuits.
Training and Development
This is a crucial metric in a Millennial dominated workforce. If you're not training and developing your employees and doing a good job of it, then you've missed the boat. The trick is to ensure that your spending generates a good ROI.
Training Cost per Employee.

Training per Employee.
Diversity and Compliance
It is becoming increasing relevant to measure your diversity metrics because the diversity spotlight it shining more and more brightly in the workplace.
Gender identity and equality.

Disabilities acceptance and enablement.
If you want to see real life individual examples of what HR metrics to measure in your HR reports, head on over to Issam Assaf's post on LinkedIn and go crazy for HR metrics! If you would like to bring yourself up to date on the latest HR statistics, metrics and trends, you can download our latest FREE HR Metrics White Paper below.