With the rise of remote working it is becoming more and more common for organisations to have Employees located not just in different locations, but also in multiple different countries. That means People & Culture Managers need the right tools in place to ensure accurate currency conversion and to lighten the administrative load. If you organisation needs a solution to automate and track payments in multiple currencies to pay Employees, then take a look at this week's HR Blog.
Since remote working took centre stage in 2020, we've noticed a rise in the need for multi-currency features amongst our customers. That's why we've made managing and reporting on salaries in multiple currencies easier than ever in Subscribe-HR by adding a new multi-currency feature in the Activation Hub.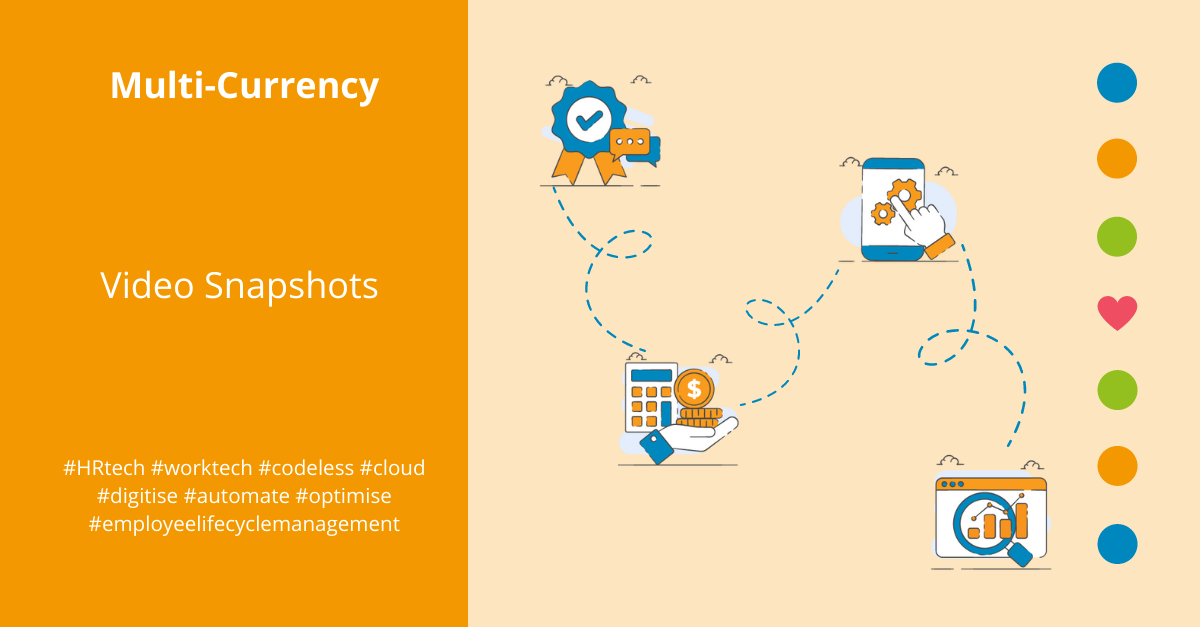 If your organisation needs a more efficient and effective way to pay Employees in multiple countries, then watch the video below to find out more, it could transform the way you work!
Get Started Today With a No Obligation Free Trial
If you work for a mid-sized organisation in Australia or New Zealand, you can use Subscribe-HR's suite of 13 codeless, cloud HR software solutions to seamlessly manage every touchpoint of the employee journey, from the first hello, to the final goodbye.
Want to try it out? Get started right away using our 7-day FREE trial, which gives you no obligation access to the full functionality of the Subscribe-HR platform.
Get instant access to our out-of-the-box, templated functionality to get up and running quickly, then use our powerful and flexible configuration tools to adapt your unique, HR process into Subscribe-HR.
Use our simple, step-by-step wizards to set up your organisation, your job description and then submit your job requisition. This is the crucial first step in creating a flexible #HRspine that improves the flexibility, efficiency and effective management of employee information
You'll be amazed by how fast and easy it is to set yourself up.