Subscribe-HR is pleased to announce its latest integration partner : Indeed, the World's number 1 Job site. The addition of Indeed to our growing list of integrated platforms and applications, means more ways that HR Professionals can create better work, better workplaces and a better world. By enabling HR Professionals to do less of what they don't like, and more of what they love - like making a difference to their employees and sourcing / retaining top tier talent, Subscribe-HR's HR Software gives HR Professionals more options than ever to excel, to lead and make the lives of employees everywhere, better, happier and more productive.
For those of you who don't know, Indeed is a comprehensive search engine for jobs, providing job seekers with free access to jobs from thousands of employers, staffing agencies and Job Boards. Indeed displays all of these jobs, in one simple search, making it easy for job seekers to find jobs that fit their requirements precisely.
Indeed is available in more than 50 countries and 28 languages, and each month, 180 million job seekers search millions of jobs on web and mobile, post resumes and research companies on Indeed.
Subscribe-HR has integrated with Indeed Apply, a feature that allows job seekers to apply for jobs from any mobile device. Today, more and more people are using their mobile devices to search for jobs and over 50% of job search traffic to Indeed comes from mobile. With Indeed Apply, job seekers can apply directly to your jobs from Indeed on any mobile device.
The essentials on Indeed's global popularity are impressive:
Indeed is the #1 job site worldwide.

2.8 million unique visitors per month in Australia*

A growth rate of 47% year-on-year*
To learn more about Indeed's stellar benefits and functionality, you can download an information pack. To learn more about how Subscribe-HR's e-Recruitment solution integrates seamlessly with Indeed and other Job sites, simply click on the link below. Now there are more ways than ever to tap the best talent in the market in the most efficient, effortless way possible.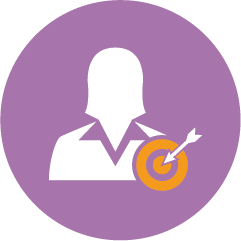 Disclaimer: The information contained in the Information Pack about a third party product (Indeed) does not constitute, nor should it be interpreted as an endorsement. You need to independently assess the suitability and value of the product and service for your organisation.
* Source: Google Analytics Feb 2015