If one thing is for sure, it's that Performance Management is a rapidly evolving aspect of the Human Resources landscape. Bersin by Deloitte's 'The Guide to Performance Management Software: 2015' outlines the main trends in the changing world of Performance Management and the progress that software providers need to make to support that change.
Bersin's separate study of the HR software buying community indicates that of companies purchasing new HR software this year, 67 percent were planning to purchase Performance Management software, either for the first time or as a replacement for existing solutions.

From their research, the reasons for this figure fall into one of the following three main categories:
Performance Management is increasingly deemed critical in today's organisations and the historical systems are not perceived as adequately supporting next-generation practices;

Current legacy systems systems are aging and need to be replaced;

Organisations may have multiple different systems and seek to consolidate into one company-wide eco-system of integrated solutions.
Their survey of users, also illustrates that:
75 percent of those organisations planning on replacing existing software, sought to replace a standalone Performance Management application with an integrated suite solution.

74 percent use one software solution for their Performance Management system, but respondents reported that as many as ten or more systems are used inside their organisations today.

12 percent of the population surveyed noted that they did not have a formal Performance Management process at all.

41 percent of respondents reported that their Performance Management solutions are self-developed.

38 percent are provided by a vendor (often a suite vendor, although the module may be stand-alone).

21 percent use modules that are within their Core-HR systems.

19 percent of organisations, report that their software in use is aging - seven or more years old. This is especially the case with large organisations, where 29 percent of organisations with more than 25,000 employees have owned their Performance Management system for more than 7 years.
In the drive to create better work, better workplaces and a better world for employees, many organisations are yet to tap into the motivating factors for each generation (Boomers, Gen X, Gen Y), and apply these motivators across the board. How to create Learning and Development environments and processes that appeal in different ways to the different generations, or Performance Management processes that do the same, are two possible examples.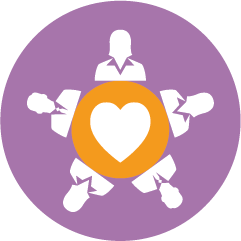 Coaching for Performance
Bersin's research shows that those organisations with higher levels of support for a coaching for performance model, see stronger talent outcomes. As coaching becomes more important in the management of performance overall, some applications include tips for how to enhance the effectiveness of the coaching process. These programs provide a just-in-time approach to coaching assistance, dependent on the area on which the manager is coaching.
Bersin's studies of Performance Management solutions which incorporate management of the coaching process, indicate the following functionality and availability:
21 percent provide automated coaching tools.

55 percent supported the assignment of a coach within the Performance Management system.

38 percent provide links to on-demand coaching information, related to the area of interest at hand.

52 percent provide workflows to track coaching and mentoring conversations and activities, an important feature in coaching management.
The growth of coaching as a performance support mechanism has led to increased support by vendors to maintain records of managers' one-on-one coaching sessions. These provide employees with a record of the discussions and offers employers with evidence that these discussions occurred. Coaching oriented functionality enables Managers to track their ongoing meetings with employees, as well as the ability to review and track goals and development plans, and discuss a variety of other organisational or employee-specific topics. It also facilitates the capacity to track and rate the impact that the coaching meetings are having on performance ratings, engagement scores and turnover.
The rise of coaching as a preferred method for enhancing performance reflects the more collaborative evolution that the workplace is taking. Performance Management solutions of the future will also need to contain collaborative ways in which feedback can be shared amongst employees. This applies not just between Managers and their staff, but also amongst employees, in a bi-directional manner that is transparent and actionable.
It's fair to say that the frontiers of HR are technical, at least in as much as technology makes it easy and efficient to implement processes and procedures that greatly benefit the employee. At the same time, technology makes it easy on everyone, but HR Professional in particular, to create better work, better worplaces and a better world for employees.