2013 was expected to be the year of social recruitment and from the numbers out there, that's absolutely true. An international survey of over 120,000 employees in 31 countries conducted by Kelly Global Workforce Index (KGWI) late last year showed that Australia's usage of social recruitment has reached an all-time high – with 38% of employees having been contacted about a potential job opportunity via a social network. Even better, 14% of employees were able to secure a new job opportunity through social media.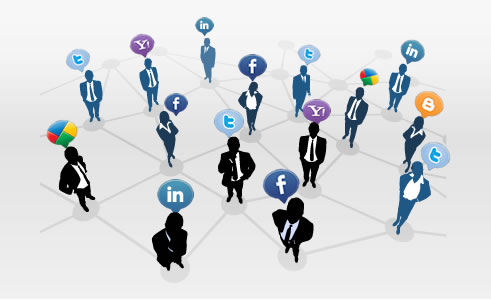 Social media has been cemented as a key component of recruitment in 2013, and will continue proving it in 2014. Given that the Australian economy is expected to grow by 2.8% in 2014, Hays Recruitment expects an increase in digital and social recruiting strategies. However, they believe that "most organisations are yet to fully embrace digital and social media effectively when it comes to recruitment". Creating your company page and posting job ads on a few social networks will not bring you the true value of social recruitment. For effective social recruitment, organisations need to:
1. Build an engaging company page
The first step to social recruitment is to establish a presence on selected social networks. Your channel selection should be informed by your social recruitment strategy that is centered on the audience you want to reach. But social recruitment goes beyond creating a one-dimensional company page.
For effective social recruitment, you need to interact with your audience, engage them with your updates. After all, social media can help you showcase your corporate culture and establish your company as a great place to work at. According to AdCorp, social media allows organisations to bring their culture to life and highlight it to potential employees.
2. Post and promote job openings
Social networks are a great medium to announce job openings to your audience and this is what most organisations typically do. They essentially use social networks to promote a job opening by posting a link to their Seek advertisement.
However, social media is so much more than this. You can advertise your job ad on LinkedIn and Facebook, post your job on Facebook's free job board, and use hashtags to promote your vacancies. In New Zealand, the 'nzjobs' hashtag is used by many organisations to promote job openings on Twitter, including PriceWaterhouseCoopers (PWC). While updates with #SydneyJobs and #MelbourneJobs are less frequent, they are being used, and have the potential to grow.
3. Actively search for potential employees
To actively seek out potential employees, you must invest your time and resources in doing advanced searches on social networks such as LinkedIn. You should also identify relevant interest groups, join them and interact with your audience in those forums.
Report by Bullhorn finds that the biggest advantage social media has delivered is to give respondents the access to passive candidates. The reason this is the biggest advantage is because the majority of job seekers on social media tend to be passive, especially when it comes to higher-level executive roles. In fact, research by Jobvite uncovered that 80% of the 3 million people in Australia and 600,000 people in New Zealand using LinkedIn are passive job seekers.
4. Develop referral campaigns
Increasingly, social media has been proven effective with job referrals. Create referral campaigns to increase awareness of your organisation and your job vacancies – this can be done through employees or as a contest. Deloitte and Accenture Australia have both seen success from using social media referral programs, according to Penny McLeod. She continues, "Deloitte's social media strategy and employee referral program have saved the company money and delivered a competitive advantage when competing for talent as well as better quality candidates who stay longer and are aligned with the company's core brand values".
On the job seeker side, the KGWI survey found positive results for referral campaigns – with 57% of Australian respondents being interested or very interested in receiving job referrals from friends or contacts within their social networks. It is important to incorporate social sharing functionalities on your careers pages to enable this.
For organisations to truly benefit from social recruitment, they must leverage it beyond presence and job posts toward engagement. To learn more about social media usage in Australia, refer to our report below.
Image source: http://www.meshhire.com/images/social-recruit-banner.jpg