2020 is the year in which the way we work was completely transformed. According to Brandon Hall Group research, over 80% of organisations will use flexible scheduling and remote work going forward based on the impact of changes to the way we worked throughout this year. To make this transition productive for both employees and employers, Leaders and Managers must encourage (and ultimately cultivate) high performance, while at the same time fostering their employees' well-being and guarding against burnout and talent attrition. In this week's HR Blog we explore the importance of managing performance in the new world of work.
What's Changed in the World of Work in 2020
Metrics from research conducted by Brandon Hall mid-year indicate that approximately 13% of all organisations project they will have more than 75% of workers working from home as this year closes out. Translation? The number of businesses with a significant remotely distributed / work from home workforce, is now more than double what it was last year.
What does that mean in terms of productivity? Not surprisingly, productivity has changed considerably this year. 42% of businesses said that productivity has decreased, as opposed to the 22% that report it has actually increased and the 36% that said it stayed about the same.
No one will be surprised to learn that location seems to play a big role in productivity, with the top three reasons for a loss of efficiency among remote workers identified as follows:
60% said that it was because of distractions at home.

52% indicated it was stress and anxiety.

49% identified managers' inexperience in managing remote workers as the root cause.
So what does this all mean? Even though employees are adjusting to working from home; stress and anxiety is still having a negative effect on productivity (for reasons listed above). It makes sense that a longer period of adjustment might be needed, but the elephant in the room still needs to be resolved. What's happened to the world of work in 2020 highlights the need for every member of the workforce to be able to embrace change and thrive in the face of disruption. Not just occasionally, but consistently. Sometimes daily and for extended periods of time. We're not going to cover that here, but if you'd like to dive a little more deeply into this, take a look at out recent blog on the importance of developing a culture of change.
On a more personal (and a societal) level, the changing nature of the way we're being called on to work has in some ways forced our hand. As we head towards the end of 2020, I don't think anyone would argue that for the sake of our own wellbeing and mental health, it's time to reconsider what we call 'normal.' Rather than returning to a past that no longer exists, we all need to learn how to manage stress and anxiety as we move into a future that contains very little certainty. This applies to all levels of the organisation, employees as well as managers and the leadership team.
"People and organisations must learn to adapt in this constantly changing environment. We are clearly in a time where plans will be disrupted. It is becoming more important to focus on strategic outcomes and goals that can adjust, versus plans that can be disrupted. With a strategy in mind, you are less susceptible to decisions that come from out of thin air which can suddenly change the course of one's day, week or month(s)." Brent Colescott, Sr. Director of Business Strategy and Transformation at SumTotal
How does that look in action? It calls for individuals, teams and organisations to develop strategies and plans for multiple scenarios, in addition to building the muscle to be able to adapt to what happens if those scenarios don't eventuate. This might be as simple as having a backup plan for video conferencing, or as significant as being tasked with an entirely different kind of project without having all of the resources normally available in a traditional workplace.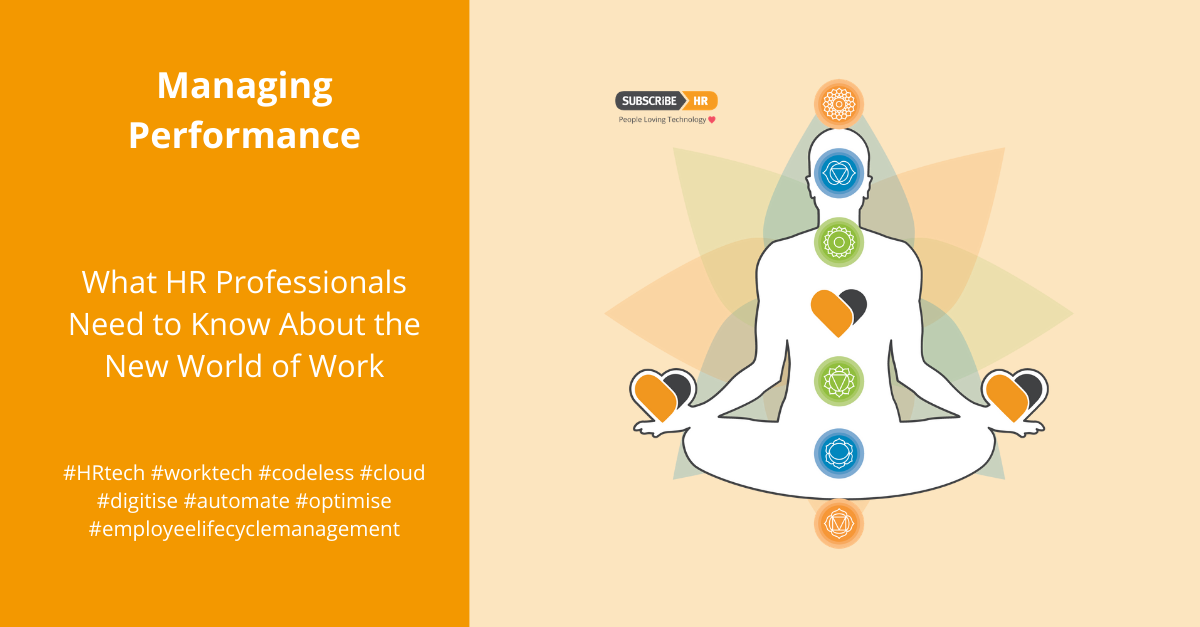 How to Use Disruption as the Momentum for Transformation
According to Gallup, studies have consistently shown that people tend to be resistant to change under 'normal' circumstances and feel a strong sense of psychological ownership for the status quo. However, during times of crisis, no one needs convincing change is necessary. That is how (and why) leaders can and should take advantage of crises to instigate organisational change. Rather than hoping crises will go away, the best leaders lean in and ask, 'Which organisational change(s) should we prioritise right now?'
To assess and understand priorities, the following framework can be applied according to Gallup:
Importance: How significant was the issue (problem or opportunity) at hand before the crisis?

Urgency: Has the crisis made addressing this issue more urgent or less urgent?

Very Urgent + Somewhat Important.

Very Urgent + Very Important.

Somewhat Urgent + Very Important.

Somewhat Urgent + Somewhat Important.
Gallup has also identified seven principles that leaders can use to harness disruption as the fuel for transformation:
Clearly articulate the vision for change.

Involve the right people: limited vs. broad involvement.

Communicate the right information at the right time.

Always account for resistance to change.

Celebrate short-term wins without declaring premature victory.

Effectively anchor the change to the organisation.

Always plan for change to be 'the only constant.'
Managing Productivity and Performance
Having spent much of 2020 anxious, isolated from colleagues, and challenged to do better with less, employees need deeper insight into how they're doing on an ongoing basis. Which means that productivity now demands more acute and actionable attention.
In an article published by the Sloan Review, they advise that key performance indicators (KPIs) should be recalibrated to ensure that remote work actually works. Both for individuals and the organisations they work for. Accordingly, businesses that want the best from their employees (and for their customers), need to invest in accountability measures that can be managed digitally. And at the same time, such systems and processes must recognise and respect the blurred distinctions between work and home life. Digitally moving into the homes of employees doesn't cultivate an optimal working relationship. Conscious leaders grasp the need for a healthy coexistence.
The most important takeaway from their article was this: high-performance management depends on high-performance measurement. Translation: The digital future of one (high performance) depends on the digital future of the other (measuring performance). Meaning: your organisation needs a performance management solution that enables you to measure and communicate performance accurately, uniformly and consistently.
Use Data and Analytics to Understand and Manage Performance
Sloan's 2019 research report Performance Management's Digital Shift provides clear evidence that the future of managing performance is more data-driven, more flexible, more continuous, and more development-oriented. It isn't just focused on individual employees, but incorporates skills and teams too. It also highlights that the ways that feedback is given, when, and by whom (and how it is both received and acted upon) will change significantly.
To facilitate such transformation, Sloan recommends that leaders need to do the following:
Commit to a continuous feedback culture.

Commit to clarity between assessment and development.

Commit to transparency.

Commit to performance management and KPI alignment.
The Digital Shift Report results indicate the disruptive role that data-driven workforce communication (across a distributed, remote workforce) will play. Sloan believes that the biggest cultural and organisational impact performance management systems will have on the workplace relate to performance feedback - that is timing, tempo, and impact. As we've discussed in previous blogs on this topic, performance management solutions need to facilitate a mix of options from annual, quarterly, or impromptu reviews through to ongoing or continuous feedback process. Businesses need a solution that enables all of the above, not just annual, semi-annual or quarterly or continuous. To get the most out of your #HRtech investment, it must be both / and, not either / or.
Does your organisation have the tool it needs to manage performance skilfully in 2020 and beyond? We've prepared a series of self-paced discovery videos so that you can explore our performance management software (as well as all the other #HRtech we've got in our suite of HR software solutions) in your own time from the comfort of your own desk.
Image: by Chris Montgomery on Unsplash