Managing the procedures and processes required during the entire lifecycle of each and every employee is quite a complicated process, especially in Australia due to the legal and regulatory requirements.
Despite the availability of cost effective solutions like Cloud, SaaS Human Resource Management Software, many organisations, including those with 1000+ employees, still use Excel spreadsheets to complete the majority of their Core-HR requirements.
If you calculate the amount of time it takes for HR Professionals to calibrate and execute such processes and procedures, the cost and time saving benefits of migrating to the latest HR software can be quite significant.
This third infographic in the series illustrates the amount of money your organisation can save by adopting a Core-HR solution. It also shows the overall potential first year annual saving to your organisation of using a combined e-Recruitment, Self-Service and Core-HR suite of solutions. The ROI is definitely worth your consideration.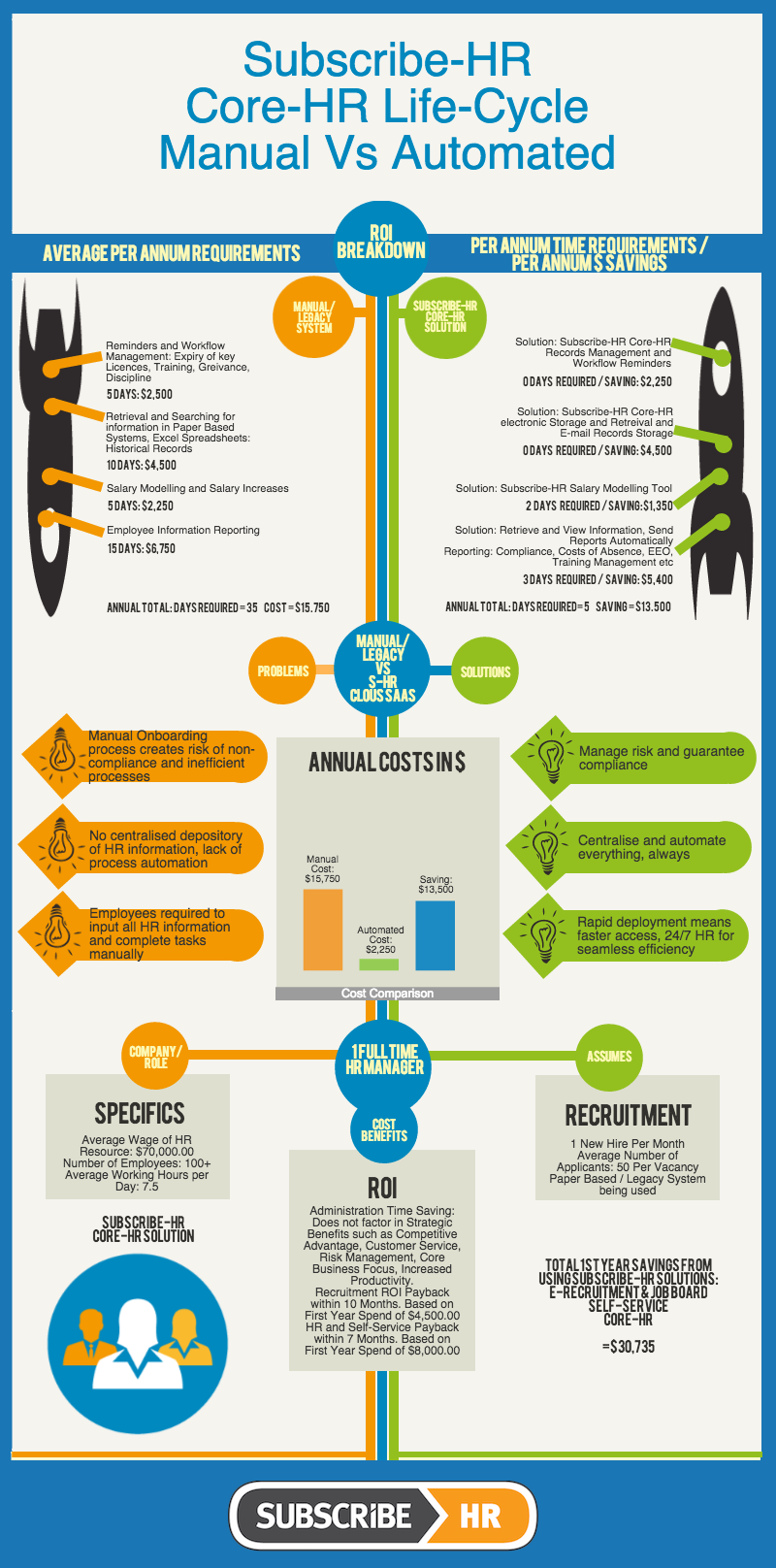 If you would like to learn more about Subscribe-HR's Core-HR solution, there is a wealth of information on our solutions page.
Alternatively, the beauty of Cloud based software is that you are able to try before you buy, and all from the comfort of your own desk. If you would like to experience Subscribe-HR's Human Resource Management Software for yourself, including the ability for you to customise your system right from the outset, then you can sign up for your obligation free 7 day trial below.