It's easy for HR to dismiss the benefits of measuring the metrics within your organisation. After all, numbers are often considered to be the responsibility of the Finance Department. However, case studies prove time and again that if you want to know what your people think, what matters to them, how you're tracking against the important things and generally how you're performing as an organisation, it is imperative for you to decide on some metrics and then measure them religiously and regularly.
Last week's Blog about Starlight illustrates how a commitment to metrics yields positive and transformative results that can create award winning organisation. Below is an outline of how to harness the power of metrics and use them to your advantage.
Ensure There Is A 'Discipline of Measurement' Within HR
Begin at the beginning by making sure someone, or a group, is held accountable and rewarded for applying that discipline of measurement. Also necessary is the requirement to make sure that HR, Leadership, Business Partners and Department heads all work closely together to track and analyse metrics. A good model to follow to get started is:
Measure something!

Better yet, make sure you measure something important to your CEO / organisational culture and values.

Always take action on what you measure and let your team know that you follow through on the information / feedback you get through the process of tracking your metrics.

Then keep measuring if the process is producing positive results, or measure something else if new needs arise, or the metrics you chose initially don't give you the depth of information your organisation needs to thrive.
Decide Which Metrics to Measure - The Standard And The Specific
There are certain metrics which it is necessary for all organisations to track and measure, and these fall under the 'standard' category. Last year we posted a Blog about the top HR metrics to measure in 2014, which included:
1. Employee engagement
2. Outcome metrics
3. Recruitment metrics
4. Employee productivity and engagement metrics
5. Workforce development metrics
However, there are also metrics that will be specific to the culture, values, employee value proposition and other relevant aspects of your organisation that you also need to measure.
Metrics are often seen as a one size fits all type arrangement, and many organisations fall into the trap of measuring the same things as their competitors. Often HR and leadership believe this will enable them to maintain competitive advantage because the organisation is keeping track of the same things their competitors do. However, this is not necessarily the case. Some of your metrics will be as unique as your organisational fingerprint - make sure there is alignment.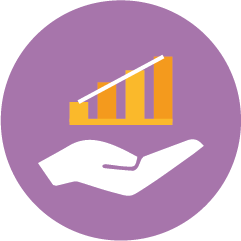 Metrics Best Practice
There are a few simple principles to follow when deciding which metrics to track and assess. Make sure they are simple, easily defined and easily understood. Below is an outline the key targets your organisation should be aiming for:
Metrics should be actionable: If something is 'wrong,' action can be taken to correct it.

There is structure in place to make sure that meeting a specific metric does not cause other significant problems:

Downsizing to reduce headcount, and then replacing with consultants,

Minimising 'wait' time (3 rings or less), but ignoring 'hold' time,

Reducing 'Marketing' by moving over to 'Sales.'

Every metric should tie to the vision / mission and strategy of the organisation in a straightforward manner, ie 'HR is contributing to the business by…'

Thresholds can be set, monitored and rewarded.
What gets measured gets managed - from an HR perspective, this means that you are able to stay on top of any human capital and human resource productivity needs and issues. Case studies prove time and again that doing so will produce positive benefits, not just to your bottom line, but to your culture, your engagement, and your organisation's success.
In our last Blog, we looked at The Starlight Story, which illustrates how The Starlight Children's Foundation harnessed the power of religiously measuring their metrics to chart a course of transformation post GFC. This commitment to measuring progress enabled Starlight to reduce employee turnover from 39% when the GFC hit, to only 5% turnover a short 4 years later.
If you're interested in understanding the evolution of HR Metrics past, present and future, so that you can harness the power of data to build a great culture like Starlight has done, download the free HR Metrics White Paper