One of the most challenging areas for HR is Performance Management. It is perhaps, one of the least progressive areas in HR because it is one of the most challening to deploy and measure. Measuring performance against brand, culture and values through a social, democratic and horizontal system is where Subscribe-HR sees Performance Management heading in the future. The importance of getting this aspect of the HR scorecard right can been seen when calculating turnover costs.
The secret formulae for creating future positive performance management in your organisation is firmly in the hands of HR Professionals. Now, and into the future, the way in which information is managed and Employees are motivated and engaged, needs to be underpinned by the right technology. The below InfoGraphic lays out potential turnover costs to any organisation that fails to manage performance well, harness the latest advances in technology in the PM space, and thus get the most out of employees.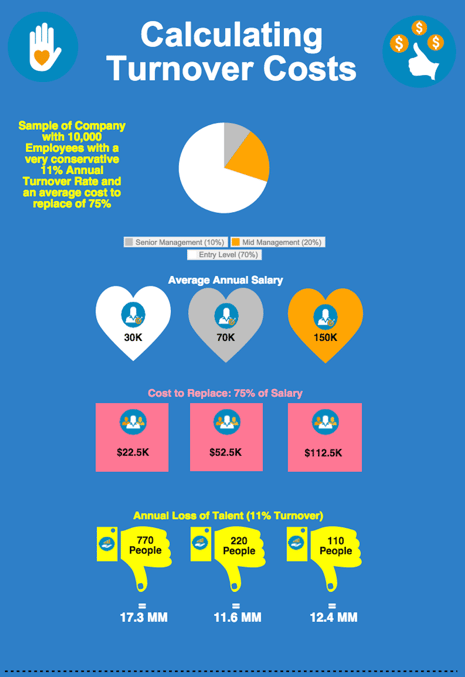 To view full InfoGraphic, please click on the image above.
This InfoGraphic paints a sobering reminder of the cost of not managing employee performance in a positive and beneficial manner. Given the difficulty in attracting and retaining top tier talent, it is imperative for HR Professionals to get the performance management part of the equation right. Stay tuned for next week's Blog and the third paper in our Thought Leadership Series with Avril Henry, dedicated to the future of Performance Management. Looking for the right Performance Management Software to manage continuous performance management and development in your organisation? Click here to discover more.
In case you missed the last 2 papers in the Thought Leadership Series, you can catch up on them here: Inspiring Transformational Leadership, Recruitment Essentials, The Relevance of Brand and Culture.
To make sure you're on top of the latest in HR, make sure you subscribe to the Blog on the top right of this page :)