As an HR Manager it is important to be able to see the pathway that an Applicant or Employee has taken with your organisation throughout the Employee Lifecycle. From their first touch-point as an Applicant through to their most recent performance related engagement, now it is easier than ever for People & Culture Managers to view and understand each Employee's journey - both at a glance, and in detail. If you need a solution to help you understand the journey your Employees take during their time with your organisation, then read this week's HR Blog to find out more.
Understanding and Automating Employee Lifecycle Management
Each Employee journey with your organisation is unique, but there are also common themes that unite the people who work with you. We've shared several blogs about the employee lifecycle over the last few of years and they are some of our most frequently viewed posts. A great way to hit reset at the start of each new year is to circle back to the Employee lifecycle and check in to make sure that your organisation don't have any gaps. As we look forward to 2022 and beyond, let's quickly revisit these essential stages of Employee engagement.
A more detailed version of the Employee Lifecycle that has emerged since these two posts were published includes 11 stages:
Attraction.

Recruiting.

Interviewing.

Onboarding.

Engagement.

Development.

Retention.

Recognition.

Offboarding.

Separation.

Alumni.
No matter how many steps you include, understanding and automating the management of as much of the Employee Lifecycle as possible creates efficiencies and removes friction - making the experience more enjoyable for all parties. That's why we've created a new look for Applicant and Employee performance paths in Subscribe-HR - to make it easier than ever to view each Employee's journey at a glance, and in detail.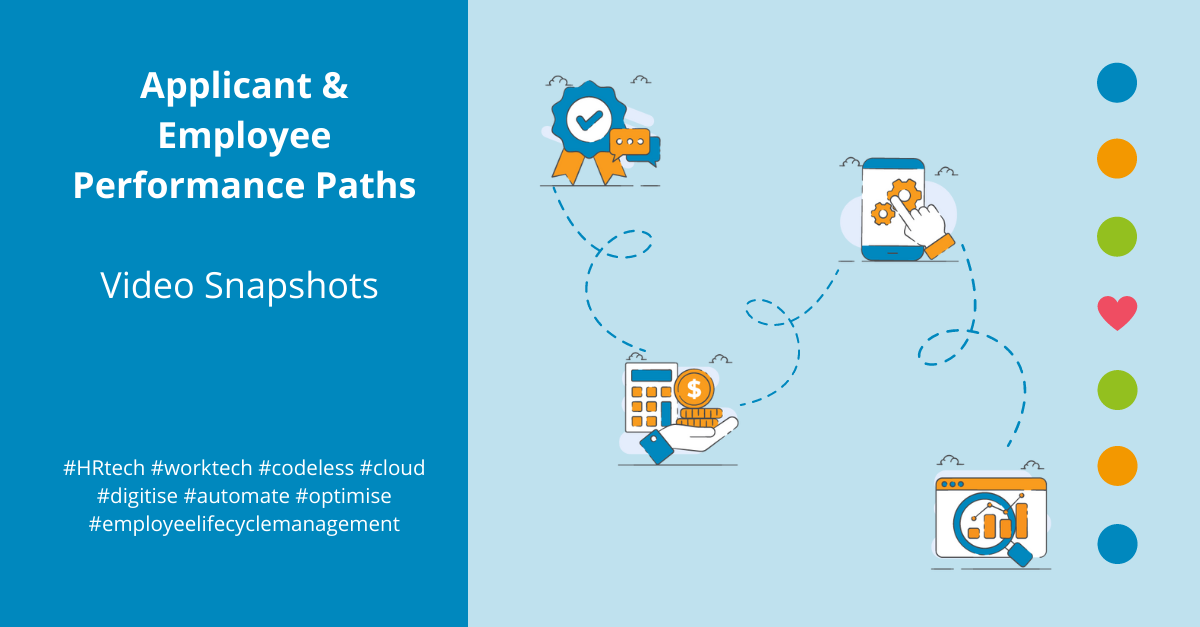 Want to find out more? Watch the video below to discover just how quick and easy it can be to visualise and understand the journey your Employees take with your organisation, it could transform the way you work!
Get Started Today With a No Obligation Free Trial
If you work for a mid-sized organisation in Australia or New Zealand, you can use Subscribe-HR's suite of 13 codeless, cloud HR software solutions to seamlessly manage every touchpoint of the employee journey, from the first hello, to the final goodbye.
Want to try it out? Get started right away using our 7-day FREE trial, which gives you no obligation access to the full functionality of the Subscribe-HR platform.
Get instant access to our out-of-the-box, templated functionality to get up and running quickly, then use our powerful and flexible configuration tools to adapt your unique, HR process into Subscribe-HR.
Use our simple, step-by-step wizards to set up your organisation, your job description and then submit your job requisition. This is the crucial first step in creating a flexible #HRspine that improves the flexibility, efficiency and effective management of employee information
You'll be amazed by how fast and easy it is to set yourself up.